our curriculum
First of all what is a 'curriculum'?
The curriculum includes the subjects which children study, the content of those individual subjects, how they are taught (there are several different approaches, for example, to the teaching of reading), how they relate to each other (or how they are integrated) and lastly, how teachers organise children's learning over a half term, a term and the whole school year.
We aim to provide for the full academic, personal and social development of each pupil, and to encourage pupils to work and think independently and to make decisions within a moral code.
The curriculum at Brindishe Manor is designed to develop in all pupils:
high standards of literacy, mathematics and computing capability
the ability to discover facts accurately and use them critically
the ability to identify and solve problems creatively, as individuals and in co-operation with others
the ability to express themselves through the arts and to appreciate the art and creativity of others
the ability to work well with others showing social skills of co-operation and leadership, mutual respect, understanding and support
the motivation and ability to build on strengths and to learn from mistakes
an understanding of the local, wider and global communities
Subjects are often drawn together or integrated so that children will use several in their study of one particular area or theme. We therefore combine these times to produce a more cohesive and linked curriculum for our children.
You can download the latest copy of our agreed Brindishe Schools' Curriculum here
Nursery and Reception
In Nursery and Reception classes the children follow the Early Years Foundation Stage curriculum. This is organised into seven areas of learning:
personal, social and emotional development
communication and language
literacy
mathematics
understanding the world
physical development
expressive arts and design
Each of these areas has its own learning goals. By the end of Reception, most children should have made significant progress towards achieving these goals.
If you would like more information please contact the Head Teacher who will refer the enquiry on to an appropriate member of staff, This will be someone with responsibility for a particular age or phase or subject area.
The curriculum for Years 1 to 6
In years 1 to 6 we follow the national curriculum. Our curriculum includes: English, Maths, computing, science, and design and technology, music, art, RE (religious education), history, geography, PHSME (personal, social, health and moral education) and PE (physical education) including dance. We also teach a modern foreign language, French. These subjects are combined into six key areas of learning, as shown below.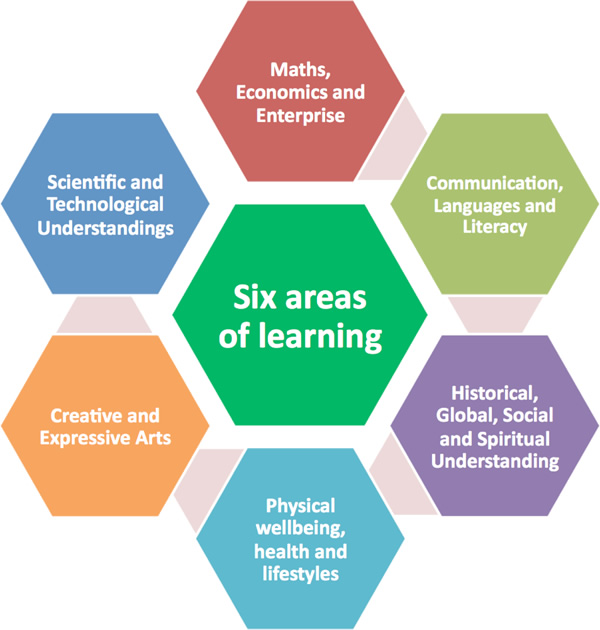 Spiritual understanding
At Brindishe Manor we teach RE (religious education) or as we prefer to call it 'spiritual understanding'. Learning in RE is based on the locally agreed syllabus.
This ensures that children learn about the six major religions of Christianity, Islam, Buddhism, Judaism, Sikhism and Hinduism.
We take care not to indoctrinate children in any way and views on all religious matters are expressed in a balanced way. Our emphasis is on giving children a framework of moral understanding as well as knowledge of faiths, beliefs and practices to enable them to become caring members of society and form their own religious views.
Spiritual understanding is sometimes taught as a separate subject and sometimes as part of a theme. Parents and carers have the right to withdraw their child from these lessons and from daily acts of collective worship. Please discuss the matter with the headteacher if you wish to withdraw your child.
Pupil voice
Pupils are encouraged to take an active part in their learning and to make decisions about their learning and their school. During their time at Brindishe Manor they will have many opportunities to express their views and contribute to school development plans and schemes – for example through their childrens' teams and through pupil surveys and questionnaires.
Physical well-being, health and lifestyles
This area includes health education, promoting good behaviour and developing children's awareness of themselves and others in the community. Learning is often incidental but always essential. It involves children learning to keep themselves fit and healthy and develop a set of values and beliefs, including respect for themselves, for others and for the environment.
We include drug and substance abuse education, aimed at encouraging children to recognise the dangers of drugs and alcohol and how to assert themselves against negative influences and pressures. We teach children how to recognise and avoid addictive or harmful substances and practices and how to keep themselves fit, safe and healthy.
In Brindishe Manor the children use technology to support their learning, including to access the internet. We teach our children how to keep themselves safe when using the internet and mobile phones.
We will also develop children's knowledge and understanding of their roles and responsibilities and how to make a positive contribution to their community. They will learn about democracy and how local and national government works.
We take time to develop children's ability to listen to others, to express their views, and to discuss and debate current ideas and issues.
Sex and relationships education
Schools are able to decide whether or not to teach sex education and we include sex education as part of our curriculum. Before a class studies sex and relationships education formally and as part of a series of dedicated lessons, parents and carers are informed and are invited to view the materials which will be used by the class. At other times if children ask teachers questions relating to sex or sexuality, it is our policy to answer their questions honestly and with regard for our equality policies. We will always try to inform you about the kind of questions your child is asking so that you may also respond to them.
Parents and carers are entitled to withdraw their child from formal sex and relationships education if they so wish, but we cannot withdraw a child from playground chatter, so we do hope that as many children as possible are able to take part in the lessons. We have a published policy for sex and relationships education. Please ask if you would like a copy.
School journey
In year 6, children take part in a residential school journey which supports areas of learning such as geography and outdoor pursuits.
If you would like more information please contact the Head Teacher who will refer the enquiry on to an appropriate member of staff, This will be someone with responsibility for a particular age or phase or subject area.